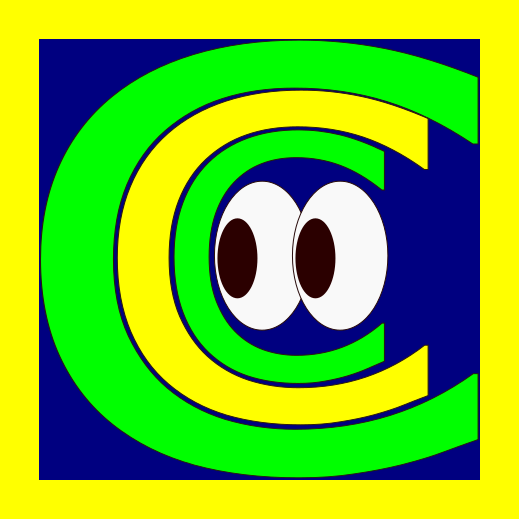 EcoPro Local Cairns Carpet Cleaning – Deep Carpet Steam Cleaning Service Prices from only $40.00 Per Room (12 step comprehensive restorative carpet cleaning process) For Bookings CALL NOW ON: 0451 160 460 (24/7)
CHEMICAL-FREE, NON-TOXIC or LOW-TOXIC, LOW-ALKALINE (for some stain removal), PHOSPHATE-FREE, ENVIRONMENTALLY ECO-FRIENDLY, BIODEGRADABLE NATURAL CITRUS OILS (AS3773 Compliant).
Our BEST Local Cairns Carpet Cleaning Service – Using the Deep Carpet Steam/Shampoo (True Restoration Steam Cleaning), method from just $40.00 per room, By PRO Cairns Carpet Cleaning Services. Featuring: Our Highest Quality Local Cairns Carpet Cleaning Service! True Carpet Restoration Cleaning! Carpet Deep Pile Cleaning! Best Results Guarantee! Our 12 Step Comprehensive Deep Stream Restorative Carpet Cleaning Process! RECOMMENDED FOR: Medium to heavy soiled/stained carpets! Allergy sufferers! Families with children! Pet owners!
Our Local Cairns Carpet Cleaning Steam Cleaning Service (True Carpet Restoration Steam Deep Cleaning), Includes:
Remove Furniture
Deep PowerHead Carpet Vacuuming
Pre-Carpet Cleaning Treatment
Stain/s Removal Treatment/s
Carpet Agitation (rotary brush/pads)
Deep Steam Cleaning/Rinsing
Carpet Deep Extraction/Drying
Sanitisation & Deodorising Treatment
Anti-Allergy/Anti-Dust Mite Treatment
Carpet Blow Dry for Extra Fast Drying
Replace Furniture with Carpet Protectors
Carpet Raking and Grooming
Just *$40.00 per room (minimum charge $120.00) EXTRAS (Per Room)
$10.00 for heavily stained/soiled carpets
$10.00 for oversized rooms
$20.00 for flea eradication treatment
$20.00 for carpet protection treatment
* Combined lounge/living and dining rooms are charged as 2 rooms. Standard room size is up to 4.0m x 4.0m. Stairs charged as 1 room. Hallways and landings are charged at 50% to 100% standard room charge (depending on size). Our furniture remove and replace service is only for items that are not in full contact with carpets; and items that are not oversized or overweight.
WHAT IS LOCAL CAIRNS CARPET STEAM CLEANING
And – Why Book EcoPro Local Cairns Carpet Cleaning Services to Steam Clean Your Carpets
Technically, any machine or method that sprays water onto carpet, then extracts or removes the water is commonly referred to as 'carpet steam cleaning'. However, the quality of the carpet cleaning application and end results are greatly impacted by a number of factors.
Even basic 'steam cleaning' or hot water extraction must involve HOT WATER. Hot water helps dislodge, remove and dissolve grease, oils and soils from most mediums, not just carpet. Most chemical cleaning mediums (detergent, soap, shampoo), tend to work much better and faster with hot water; many manufacturers recommend their products are only used with hot water to obtain the best results. This includes manufacturers of carpet cleaning chemicals/detergents. Here at EcoPro Local Cairns Carpet Cleaning Services we use HOT WATER!
Now we need to talk about science, or at least the science of chemical carpet cleaning solutions. This is more controversial than HOT WATER (to use or not to use), as some carpet steam cleaners use no chemical medium or detergent at all and they often get great results using nothing but hot water; although results are often dependent on carpet condition and level of soiling.
Quality carpet cleaning detergents are not cheap. So much so, that I think it reasonable to state that many operators would prefer to save on chemicals and the expense by not using them at all. On the face of it, to be able achieve a good clean with no chemicals does seem advantageous. How so – well, some people (and pets), can have reactions to harsh chemicals (especially if they are NOT removed from the carpets), and the operator turns a bigger profit for his services, by going chemical-free (seems reasonable to me) – Or is there more to this scenario.
We here at EcoPro Local Cairns Carpet Cleaning Services have and do clean plenty of carpets using a chemical-FREE process; we are often asked by our customers to provide a chemical-free service. Our chemical-free carpet and upholstery cleaning relies on (you guessed it), HOT WATER and powerful agitation and extraction applications. 
The truth is, that if we were only ever removing particulate matter (dust/dirt), or cleaning lightly soiled carpets, we would always be able to obtain consumer desired results providing a 100% chemical-free carpet cleaning service. NOTE: to SANITISE carpets of potentially harmful allergens, microorganisms or pathogens, i.e., GERMS, an effective disinfecting and sanitising application would be highly recommended (we can use BIODEGRADABLE products).
However, in the real-world it's normally only COMMERCIAL carpet that is maintained or preventatively cleaned. DOMESTIC carpet is most-often typically cleaned when it is visually dirty, i.e., already heavily soiled or stained (or at least in part). This brings us back to the topic of using CHEMICALS in carpet cleaning; or SAFE CHEMICAL usage that allows us to obtain the excellent carpet cleaning results our customers demand.
Most domestic carpet cleaning services MUST include the use of chemicals in one form or another to get results that will please YOU (the customer). We use – CHEMICAL-FREE, NON-TOXIC or LOW-TOXIC, LOW-ALKALINE (for some stain removal), PHOSPHATE-FREE, ENVIRONMENTALLY ECO-FRIENDLY, BIODEGRADABLE NATURAL CITRUS OILS (AS3773 Compliant).
EcoPro Local Cairns Carpet Cleaning, Carpet Steam Cleaning Service from just $40.00 per room – CALL NOW ON: 0451 160 460 (24/7)
Local Cairns Owner Operator (not an agency)